Four posters on intravenous and intratumoral cancer treatment presented at SITC
HELSINKI, Finland, Nov. 06, 2023 (GLOBE NEWSWIRE) — TILT Biotherapeutics (TILT), a clinical-stage biotechnology company at the forefront of developing cancer immunotherapies, presented Phase I data on its TILT-123 monotherapy, a T-cell activating oncolytic virus for advanced solid tumor patients, in a late-breaking poster at the Society for Immunotherapy of Cancer 2023 conference (SITC – San Diego, 1-5 November).
Poster (1) demonstrates the remarkable safety profile of TILT-123 monotherapy and showcases promising efficacy results, including anti-tumor activity and the induction of immune responses across different cancer types in patients who had exhausted traditional treatment options. TILT-123 was shown to achieve anti-tumor responses as a monotherapy, which can be seen in injected and non-injected lesions. See here for all four posters.
Notably, TILT-123 monotherapy exhibited excellent tolerability, consistent with other oncolytic virus therapies, opening the door to potential combination therapies. Several such trials are currently underway, reflecting TILT's commitment to pushing the boundaries of cancer treatment (NCT04217473, NCT05271318, NCT05222932).
TILT Biotherapeutics' founder and CEO, Akseli Hemminki, a cancer clinician who has personally treated hundreds of cancer patients with oncolytic viruses, said:
"These results from our TUNIMO trial are extremely promising. Our approach shows the potential to make a significant impact in the fight against advanced solid tumors. We are dedicated to advancing the field of cancer immunotherapy and will continue to explore combination therapies and innovative treatment strategies. We thank the patients, and all our academic, clinical, and industry collaborators for their critical contributions to the studies."
TILT-123 is an oncolytic adenovirus encoding for interleukin-2 and tumor necrosis factor alpha, designed for recruiting, propagating, and stimulating T-cells for re-invigoration of the tumor microenvironment. TILT's approach uses oncolytic viruses to selectively replicate in and lyse cancer cells, while simultaneously stimulating immune responses towards the tumor.
TUNIMO (NCT04695327) is a single-arm open-label phase 1 clinical trial designed to assess the safety of TILT-123 monotherapy in patients with advanced solid tumors which are refractory to standard therapy. 20 patients were enrolled, and the most prevalent cancer types were sarcomas (35%), melanoma (15%) and ovarian cancer (10%).
The primary endpoint was safety by day 85, assessed by adverse events, vital signs, laboratory values and electrocardiogram. Secondary endpoints included evaluation of tumor responses, neutralizing antibodies, analysis of biopsies, virus persistence in blood and shedding.
Poster titles
| | |
| --- | --- |
| (1) | T-cell inducing oncolytic virus (igrelimogene litadenorepvec; TILT-123) shows safety, anti-tumor activity and induction of immune responses in advanced solid tumor patients (full report on TUNIMO) |
|   |   |
| (2) | Emerging proteomic and safety analysis of blood from patients receiving TILT-123 (Ad5/3-E2F-d24-hTNFa-IRES-hIL2) monotherapy in TUNIMO phase 1 clinical trial |
|   |   |
| (3) | Oncolytic adenovirus encoding TNFα and IL-2 (igrelimogene litadenorepvec; TILT-123) from preclinical development to Phase I clinical trials and beyond |
|   |   |
| (4) | Immune cell profiling of advanced-stage solid tumors patients treated with an oncolytic adenovirus encoding for TNF-a and IL-2 (TILT-123) |
|   |   |
Notes to Editors
About TILT Biotherapeutics
TILT Biotherapeutics is a clinical-stage biotechnology company developing cancer therapeutics based on its proprietary oncolytic adenoviruses armed with molecules including cytokines that can activate T cells and destroy cancer cells.
The company's patented TILT® technology can be delivered intravenously, locoregionally, or intratumorally. It modifies the tumor microenvironment and has a broader systemic effect. By making cold tumors hot, it eliminates cancer's ability to evade immune responses, thereby enhancing T-cell therapies such as immune checkpoint inhibitors, tumor infiltrating lymphocyte (TIL) therapy, and CAR T therapies.
TILT's lead asset, TILT-123, is a 5/3 chimeric serotype adenovirus armed with two human cytokines: TNF alpha and IL-2. About fifty patients have been treated in four international trials sponsored by the company with promising initial efficacy responses observed in some of the patients. In 2023 further clinical trials are planned, including Phase Ib trials in ovarian and lung cancers.
The company's pioneering approach has been recognized by industry leaders. It has two collaborations with MSD, a tradename of Merck & Co., Inc., investigating TILT-123 in combination with pembrolizumab (KEYTRUDA®) in ovarian cancer (NCT05271318) and in refractory non-small cell lung cancer. The company is also collaborating with Merck KGaA, Darmstadt, Germany, and investigating TILT-123 in combination with avelumab.
Based in Helsinki, Finland, and with an office in Boston, the company was established over a decade ago as a spin-out from the University of Helsinki. It has funding from Lifeline Ventures, Finnish Industry Investment (TESI), angel investors, Business Finland, and the European Innovation Council.
Media contacts
TILT Biotherapeutics
COO Aino Kalervo
Scius Communications
Katja Stout
+447789435990
Daniel Gooch
+44774787 479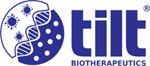 Originally published at https://www.einpresswire.com/article/666546203/tilt-biotherapeutics-announces-positive-clinical-data-on-lead-asset-tilt-123-at-society-for-immunotherapy-of-cancer-2023